The Investor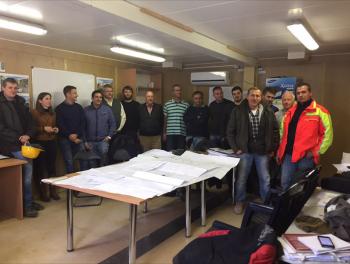 In the second half of 2016, Tamale Property Vagyonkezelési Kft. started the construction of Panorama Residence on the Tamási Áron Street. The Apartments are fitting all local regulations and the mood of the hill-side.
The investor's goal is to build homes that satisfy all needs and wants of the future residents. From small Apartments to large two-story flats to penthouse Apartments. Each Apartment has a different sized terrace, depending on the position. The parking will be possible in the indoor garages on the ground floor of the buildings and in outdoor parking lots next to the buildings. Storage rooms are also available in different sizes.
Twelve apartments will be built in Building A, and the elevator will increase the comfort of future residents The apartments have a wonderful full panorama and the upper floor apartments have a unique wide panoramic roof garden with a view on the whole Balaton, including the Abbey of Tihany.
The eight Apartments in Building B offer a wide range of possibilities to fit every need.
Building C and D are fitted with elevators, garages and garden connection on the ground floor. Each building contains 5 apartments.
A pleasant pool is located on the side plot to offer an additional relax opportunity for the whole family.
We reserve the right to make changes!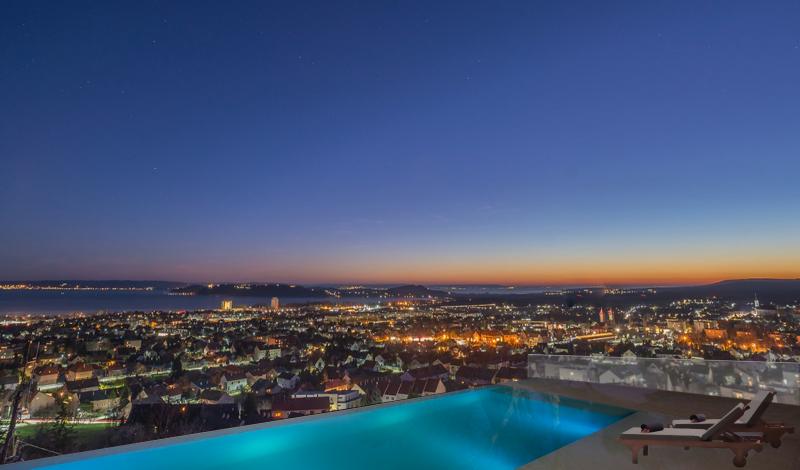 Designer
The design works of the buildings were carried out by Kollektív Műterem Kft. They earned awards like Pro Architectura and the Building-Industry Excellence Award, with a wide range of experience in designing of Public buildings to private houses.
Just some of their important references:
Budapest Piarist Center, Budapest V. District Piarista Street 1.
Renewal of the Balassi Institute, Budapest XI. District Somlói Lane 51.
Reconstruction of Zsámbék Zichy Castle, Zsámbék Zichy Square 3.
Reconstruction of Vác Piarist Gymnasium and Order House, Vác Konstantin Square 6.
Interior Design for Offices of Boston Consulting Group, Budapest District 5 Piarista Alleyway 1.
Facade and tower reconstruction of St. Anna church in Vác, Vác Republik Lane 1.
"Ferencváros Mill" 200 apartment building complex, Budapest IX. District Vaskapu Street 41.
Monumental condominium reconstruction, Budapest V. District Nagy Ignác Street 14.
Piarist Holiday House, Balatonberény Petőfi Sándor Street 27.
For more information visit the website: www.kollektiv.hu